Tinkoff Bank Tinkoff Bank – 10 Years Anniversary
Russia meets an unprecedented Venetian Carnival: we put it in the bank
Tag: Corporate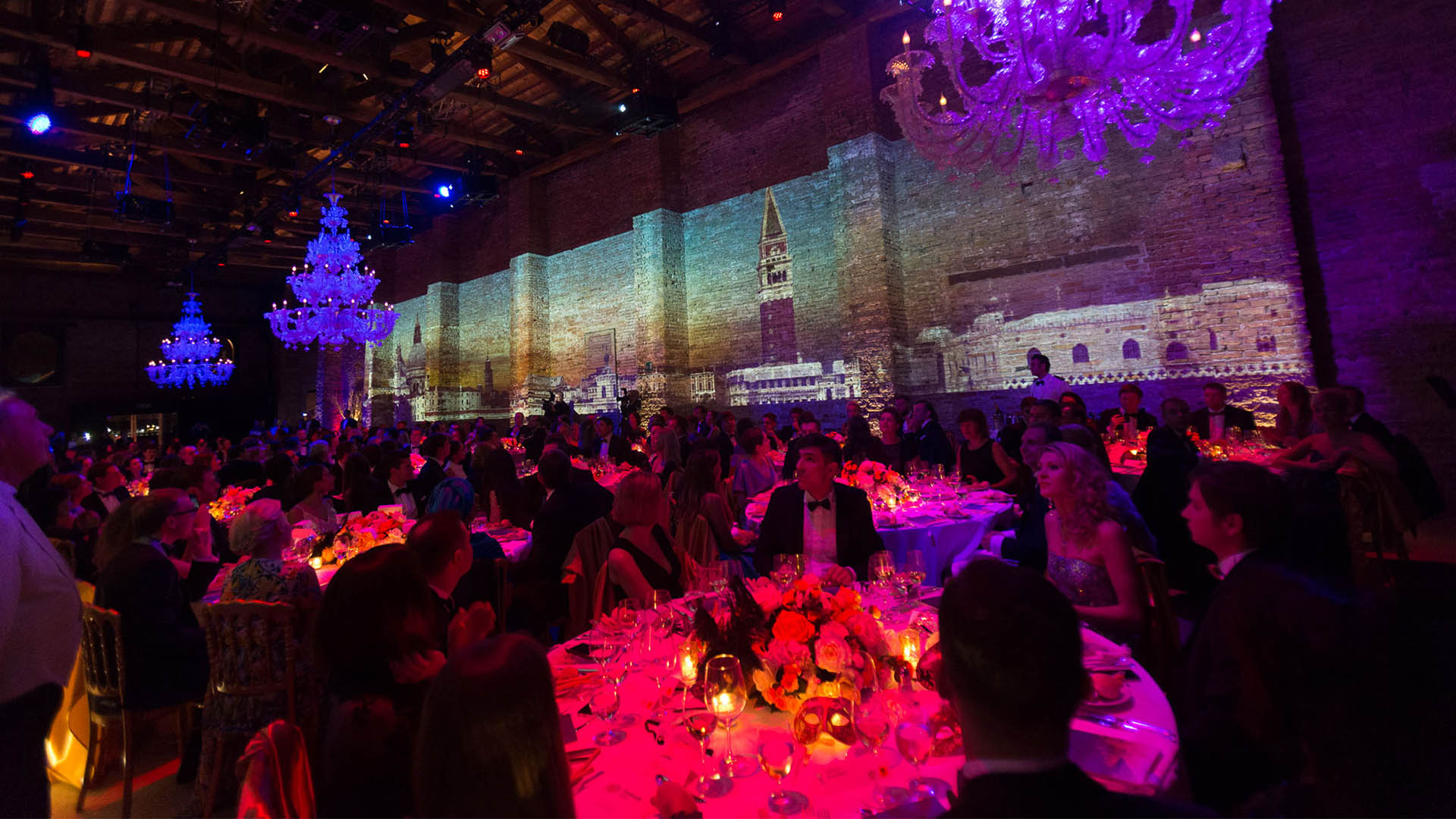 Dates and location: 5 November 2016, Hotel Cipriani, Granai della Repubblica, Venice
Target: dipendenti
A one-of-a-kind celebration.
An important anniversary: 10 years since Tinkoff Bank was established. The Russian online bank entrusted us with creating a truly special experience for all the people who played a role in achieving this remarkable milestone.
We crafted a one-of-a-kind celebration, bringing to life the most exclusive and emotional Carnival of Venice imaginable.
As they entered the venue, guests were greeted by an ensemble of costumed performers acting in an itinerant installation. Later, a dancing fountain show on the lagoon waters, and an immersive display of projections. Footage of Venice, projected on the walls of the Longhi ballroom created a true navigation experience through the Venetian canals, enriched by a musical performance by tenors and an orchestra. After dinner, a live show by James Blunt followed by a DJ set.
The company achieved the goal it had aimed for: expressing its gratitude towards its staff through a highly moving event, strengthening and motivating the group, building empathy through an exclusive "money can't buy" experience.