Applia CECED – APPLIA | 60th Anniversary
Celebrating 60 years
Tag: Association
Dates and location: 7 March 2018, Belvue Museum and Coudenberg Palace, Brussels
The whole event, from location scouting to format design, was based on the creative concepts of reveal and entertainment, creating a storytelling that unfolded throughout the entire night.
Triumph Benelux, the Belgium-based company in the Triumph Group, was tasked with fully planning the event celebrating the Association's 60th anniversary.
On this occasion, the Association officially presented the complete rebranding of its visual identity, changing its name from CECED to APPLIA.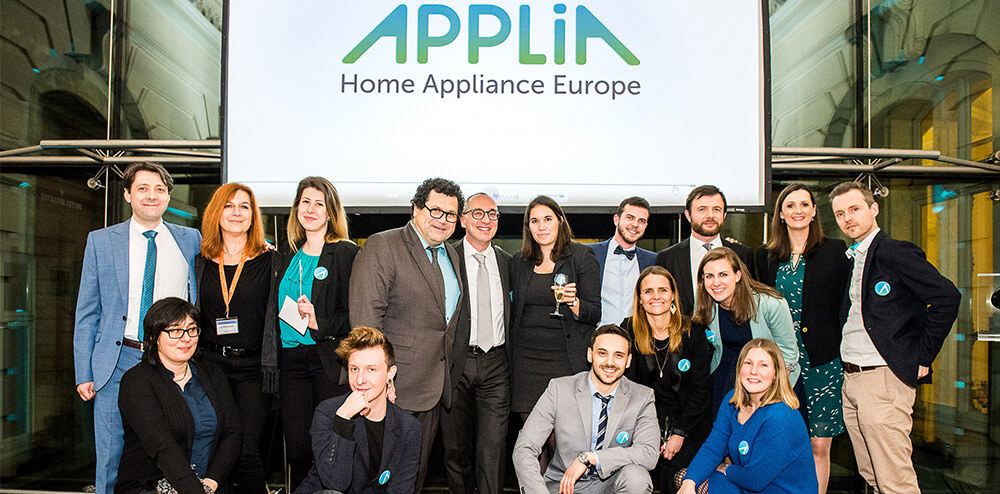 Dates and location: 7 March 2018, Belvue Museum and Coudenberg Palace, Brussels
An unforgettable context to celebrate the Association's many years of operations and successes, opening the doors to new commitments and new perspectives, motivating participants and strengthening their sense of belonging.
The gorgeous historical location of the Coudenberg Palace came to life with actors and performers, who created emotional living pictures that retraced the history and evolution of appliances, and society, over the past 60 years.