Salone del Mobile.Milano Shanghai The Red Night
Tag: Corporate
Creative Concept

Set up

AV&Lighting

Graphic Design and 3D Renderings

H5 Invitation

Budgeting & On-site Management

Soft Decoration

Additional Personnel & Performances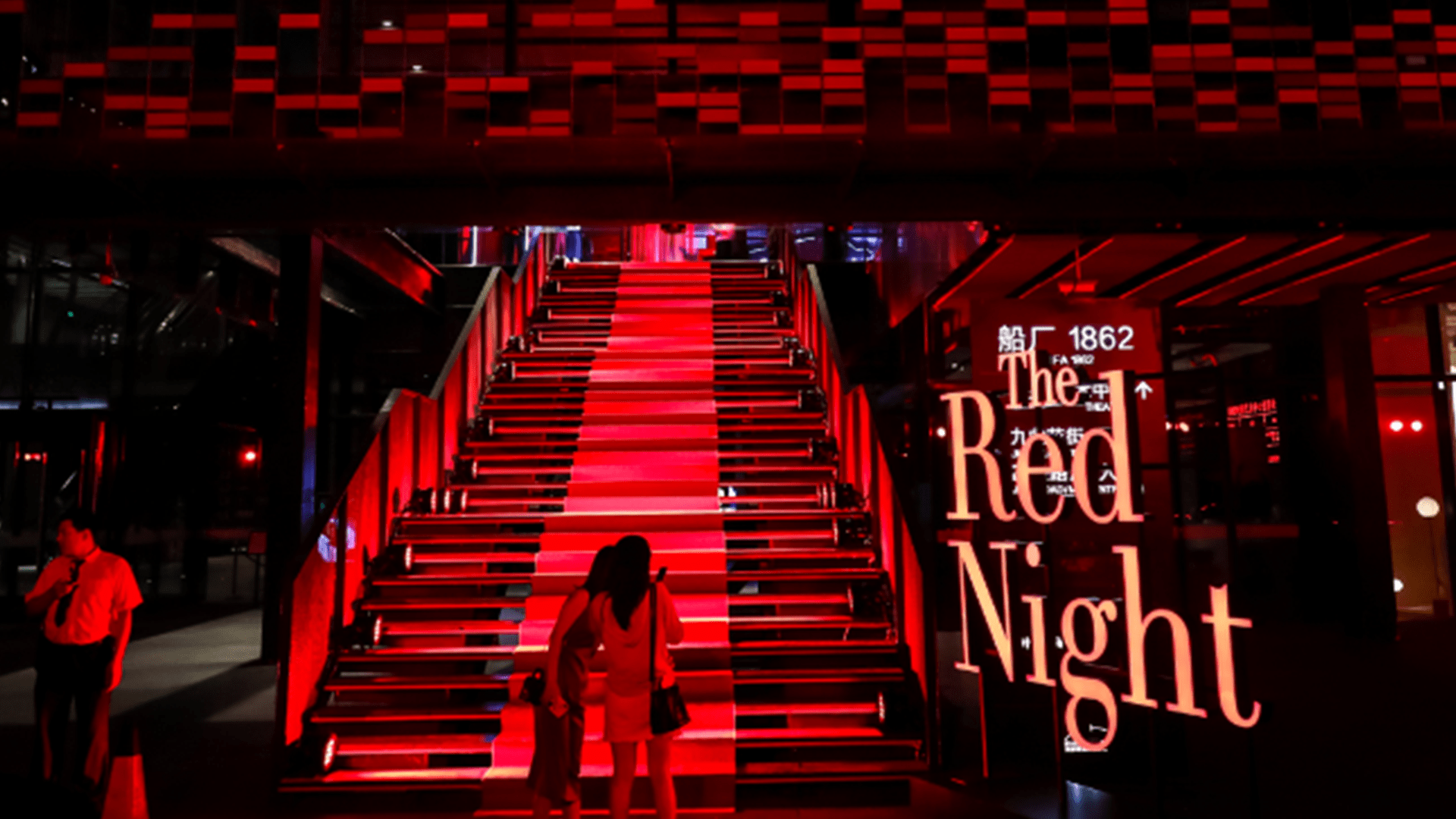 Dates and location: 11th September 2019 - MIFA 1862 Theatre, Shanghai (China)
Target: Young people, Adults, Professionals
On the 11th of September, The Red Night took place in the contemporary setting of the MIFA 1862 Theatre, an ancient shipyard renovated and converted into an Art Centre following a design by the acclaimed architect Kengo Kuma.
The presentation of the 4th edition of the Salone del Mobile.Milano Shanghai 2019 to some 400 well-known architects and interior designers, real estate promoters and sectorial professionals, took place during the event. Guests were welcomed to the venue, which was bathed in Salone red light for the occasion, and spent a wonderful evening savouring the emotional connection between East and West created by such a unique event.
The theme of the night was the urban theatre, paying a tribute to the partnership between Salone del Mobile and Teatro alla Scala, one of the most renowned theatre of the world. The event was a sprawling, interactive and immersive experience of Italian and Chinese performing arts.
Traditional theatre shows usually are a passive affair: on the contrary, during this edition of The Red Night, the wall which usually separates both physically and verbally the performers from the audience was torn down. The event venue was turned into a vast world that the guests could explore and interact with.
Triumph Asia played a crucial role in the management of the event, that included creative concept, set up, AV & lighting, graphic design and 3D renderings, H5 invitation, on-site management, additional personnel & performances.