Cassa Depositi e Prestiti Italy – China Financial Forum
We rediscovered how much relationships between Countries matter.
Tag: Istituzionale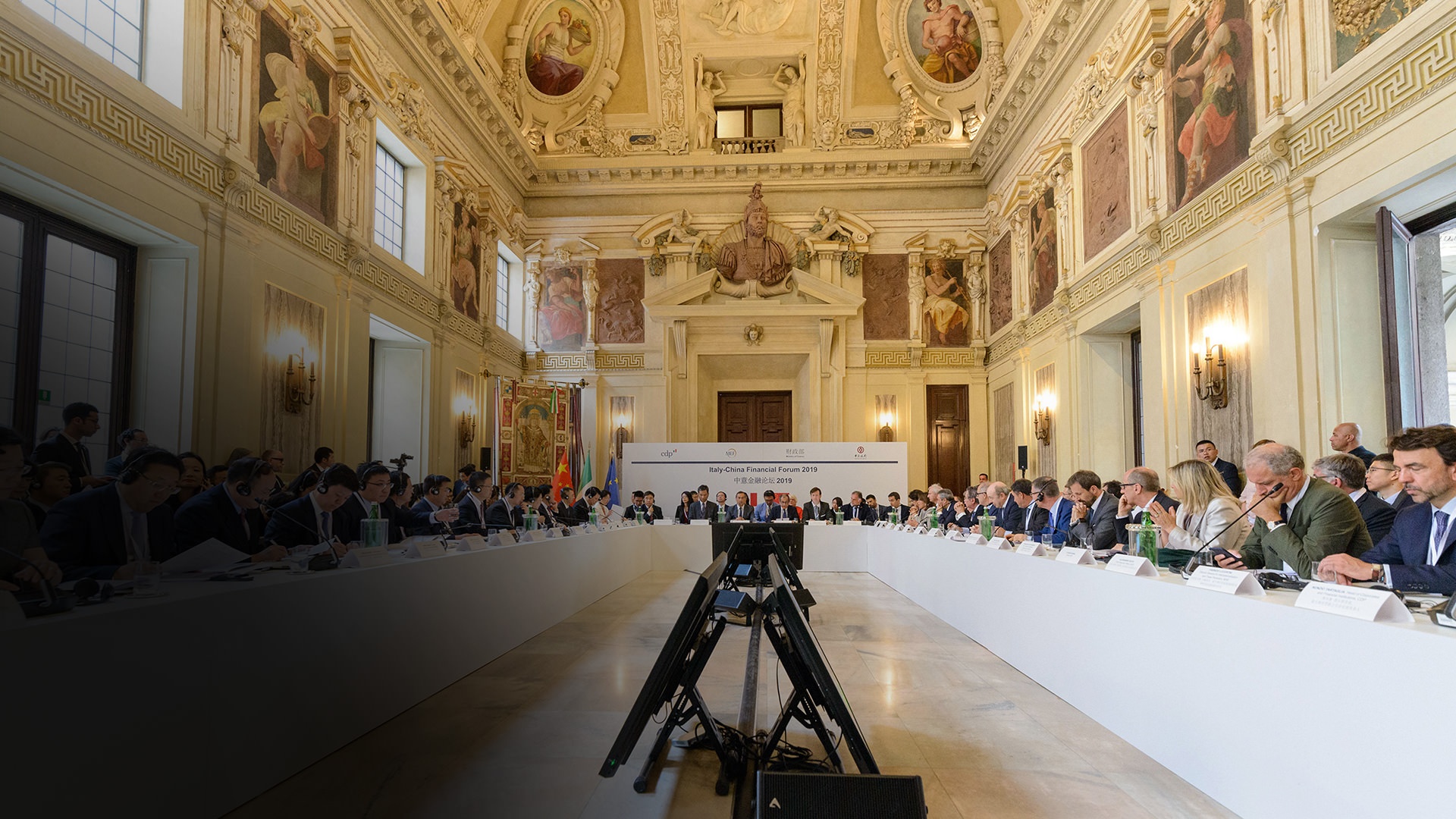 Dates and location: 10 July 2019, Palazzo Marino, Milan
Target: Ministers, delegations, institutions, local authorities, stakeholders, companies
An event of great importance due to the countless delicate aspects it presented, which were all handled with a great attention to detail and with an extensive knowledge of the deepest technicalities of each feature.
The 2019 Italy-China Financial Forum organized by Cassa Depositi e Prestiti (CDP) brought together prominent financial and institutional leaders from both Countries, taking part in the summit with the goal of reiterating the significance of a strong bond between Italy and China to boost trade and face the risks associated with protectionism.
Triumph was tasked with taking care of the whole logistics of the event, from set-up to catering, to designing and creating all the technical and technological facilities.
We also crafted the event's ceremonial aspect, a particularly delicate task considering that the participants were the Ministers and the highest institutional representatives of two Countries as different as Italy and China. Alongside the representatives of the institutions, we also coordinated the participation and requirements of the sponsors – Banca Intesa, Unicredit, Generali – as well as attendance for the working table of the CEOs of the main Italian companies with economic interests in China (Eni, Snam, Fincantieri, Pirelli, Ansaldo, etc).