ESPCR 22nd ESPCR Meeting
A massive convention, flawlessly managed.
Tag: Association management
200

participants

45

speakers

12

sponsors and exhibitors

60

abstracts

40

posters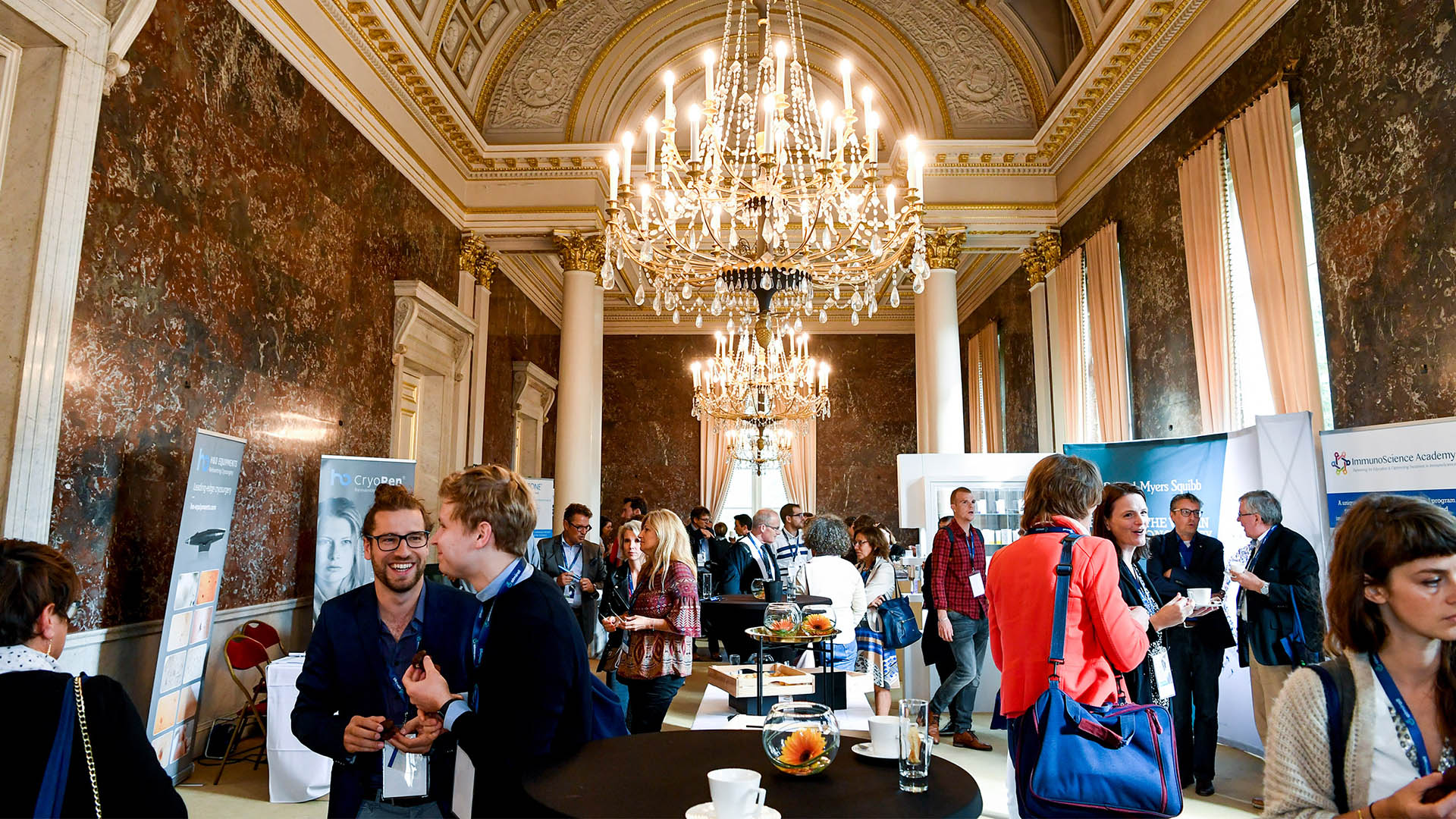 Dates and location: 12-14 September 2019, Palais des Académies, Bruxelles
Target: Dermatologists, researchers, oncologists
A 360-degree management that we were able to implement thanks to our Project Management systems that give us a play-by-play perspective on flows, activities, staff and any last-minute changes.
Triumph Benelux planned the 22nd ESPCR Meeting in Bruxelles, in the illustrious Palais des Académies; a three-day convention that brought together international dermatologists and oncologists, experts in the field of cellular pigmentation.
We were fully engaged in this event from the start, from location scouting and visual identity and onwards. The meeting's promotion, entirely managed via social media and mainstream media, allowed us to bring forth a successful sponsor research campaign; we also coordinated all sponsor requirements regarding participation and visibility.
The event's website featured an area devoted to registration management and to the submission of scientific papers and posters; our Travel Unit took care of the attendees' travel and hospitality needs.