Special Projects The intangible value of the Cortina 2021 Opening Ceremony
Tag: csr, corporate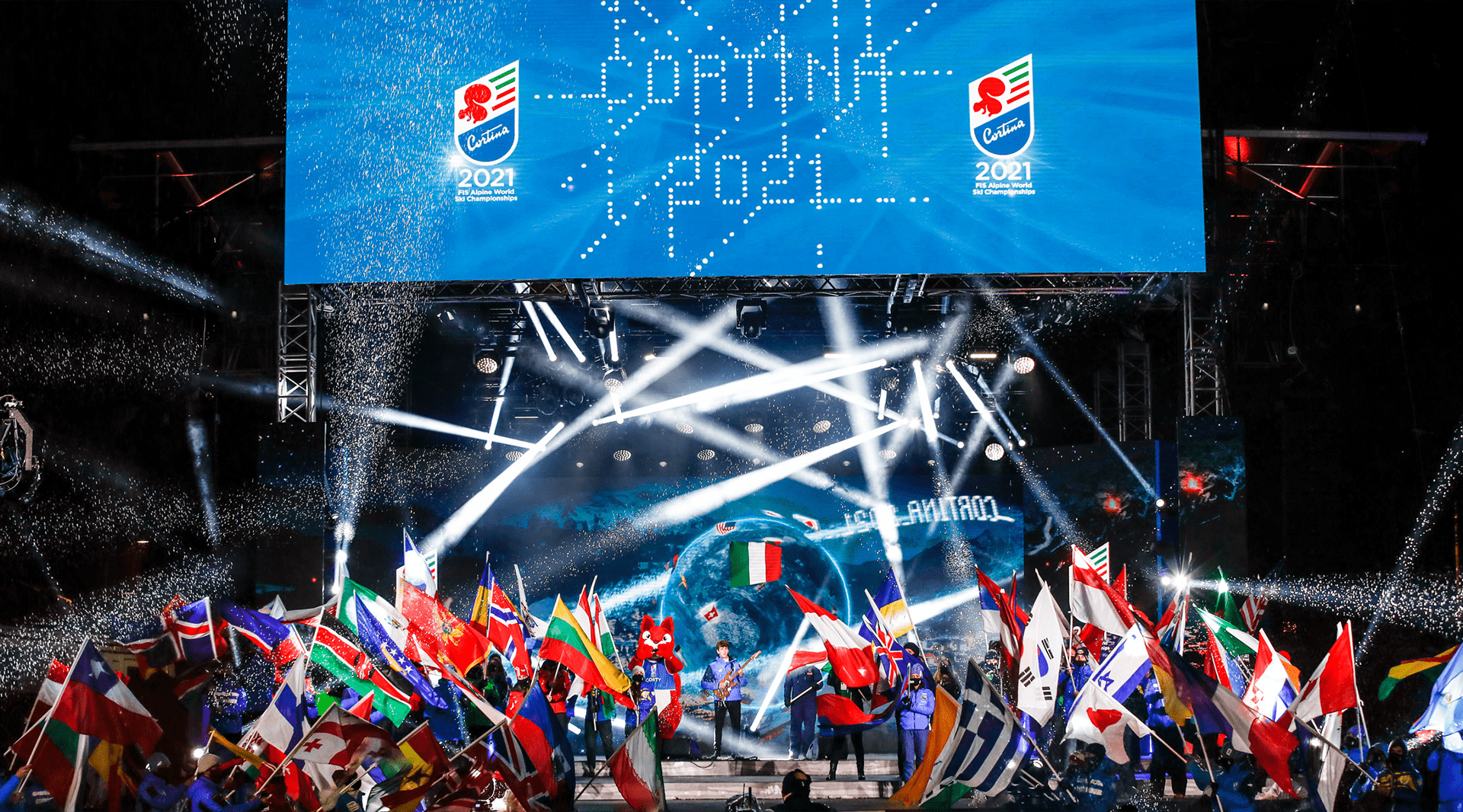 The first global phygital event, the Opening Ceremony of the World Alpine Ski Championships Cortina 2021, commissioned by Fondazione Cortina 2021 and realised with the contribution of the Government – Department of Sport, drew on the best of both physical and digital events, and was rightfully included in the new scenario of Covid-proof events.
For the first event of an unexplored context, we commissioned an ad hoc assessment on the environmental, social, and economic effects using Social ROI from the University of Genoa's university spin-off Sigma NL.
This sort of evaluation highlights the intangible components of a process involving multiple categories of subjects that otherwise would not be discovered in typical social balance sheets, but that are the preponderant parts of a process involving multiple categories of subjects. Pre- and post-event interviews, data analysis of all stakeholders, and in-depth knowledge of the activities done, all of which were collected and turned into a report, all contributed to highlighting the innovative scope and quality of the ceremony.