PRESIDENCY OF THE COUNCIL OF MINISTERS – DELEGATION FOR THE G20 ITALIAN PRESIDENCY Global Health Summit | G20
A window on the world: health, inclusivity and cooperation
Tag: Institutional
2

Heads of delegation attending in person: Mario Draghi and Ursula von der Leyen

65

people attending remotely from all over the world: G20 member countries, Heads of State and Government from Portugal, Norway and Switzerland, leaders of international and regional organizations (UN, WHO, World Bank, IMF, OECD, ASEAN, NEPAD, OIE, WTO, FAO) and representatives of global players in the field of health (GAVI, Global Fund and CEPI)

1

worldwide press conference

6

hours live streaming

60+

speeches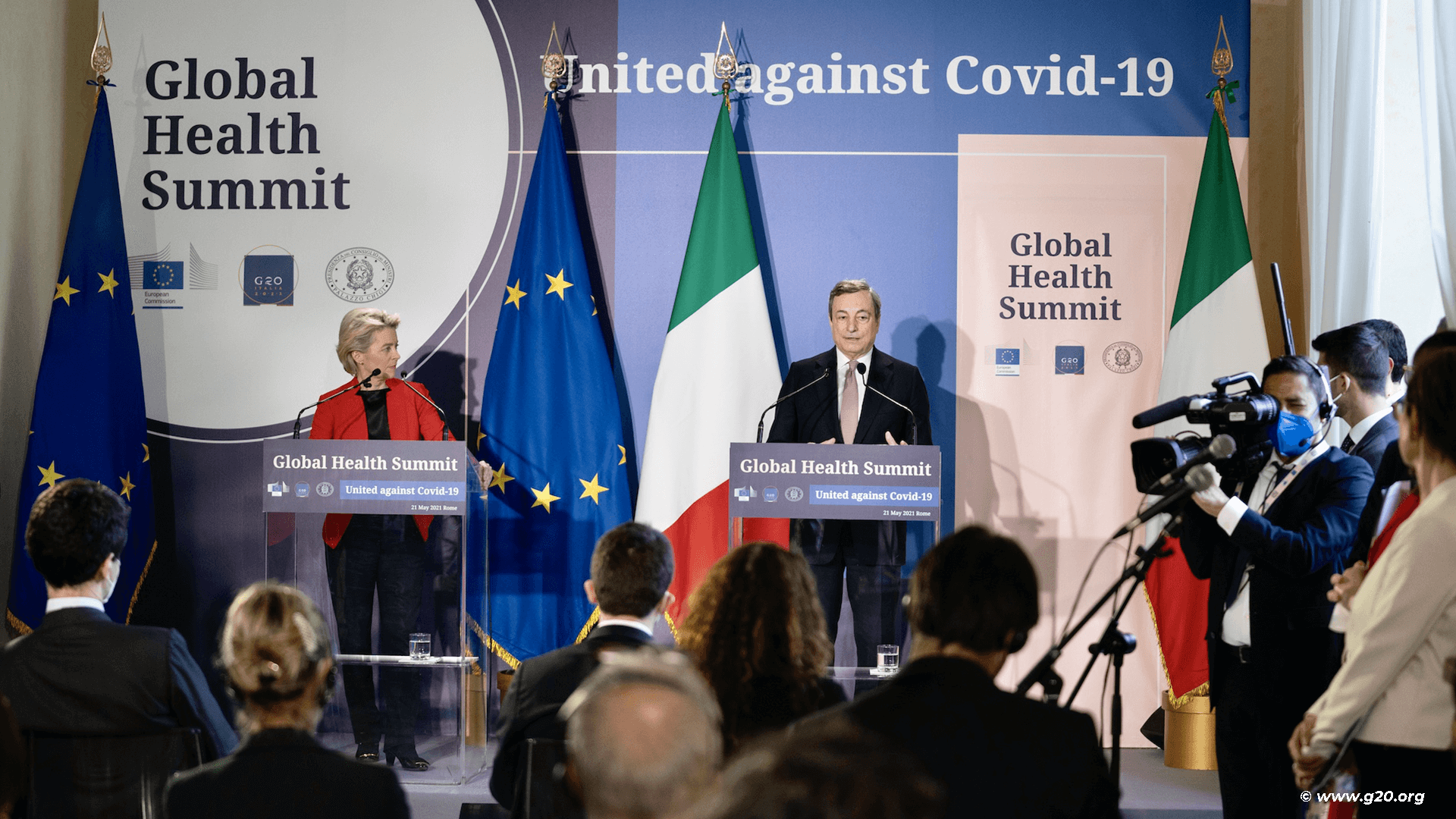 Dates and location: 21 May 2021 – Rome, Villa Dora Pamphilj
Target: Politics and international healthcare, civil society
We ensured that the amazing institutional machine worked seamlessly for this one-on-one meeting that collected resolutions from the whole world.
The Global Health Summit, convened by the European Commission and the Italian Government and held in the enchanting setting of Villa Pamphilj, was an occasion for the world's "greats" tp attempt to strengthen their cooperation in facing the global pandemic.
Thorough preparation preceded this appointment so as to establish a worldwide coordinated action.
Each attendee had the chance to submit scientific evidence, testimonials and data to showcase a variety of points of view. It was a moment of deep cohesion that opened a discussion at world level and paved the way towards the G20.
Setting up the right environment and optimal conditions to welcome the "Rome Declaration" was a task of great responsibility that we tackled with professionalism and determination, forming an ATI with Ega Worldwide congresses & events and Studio 80, and where we took care of every single detail, from creativity to technical aspects, with the sole purpose of putting our work at the service of fostering moments that define the history and the future of our society.
Flawless planning helps convey important messages.