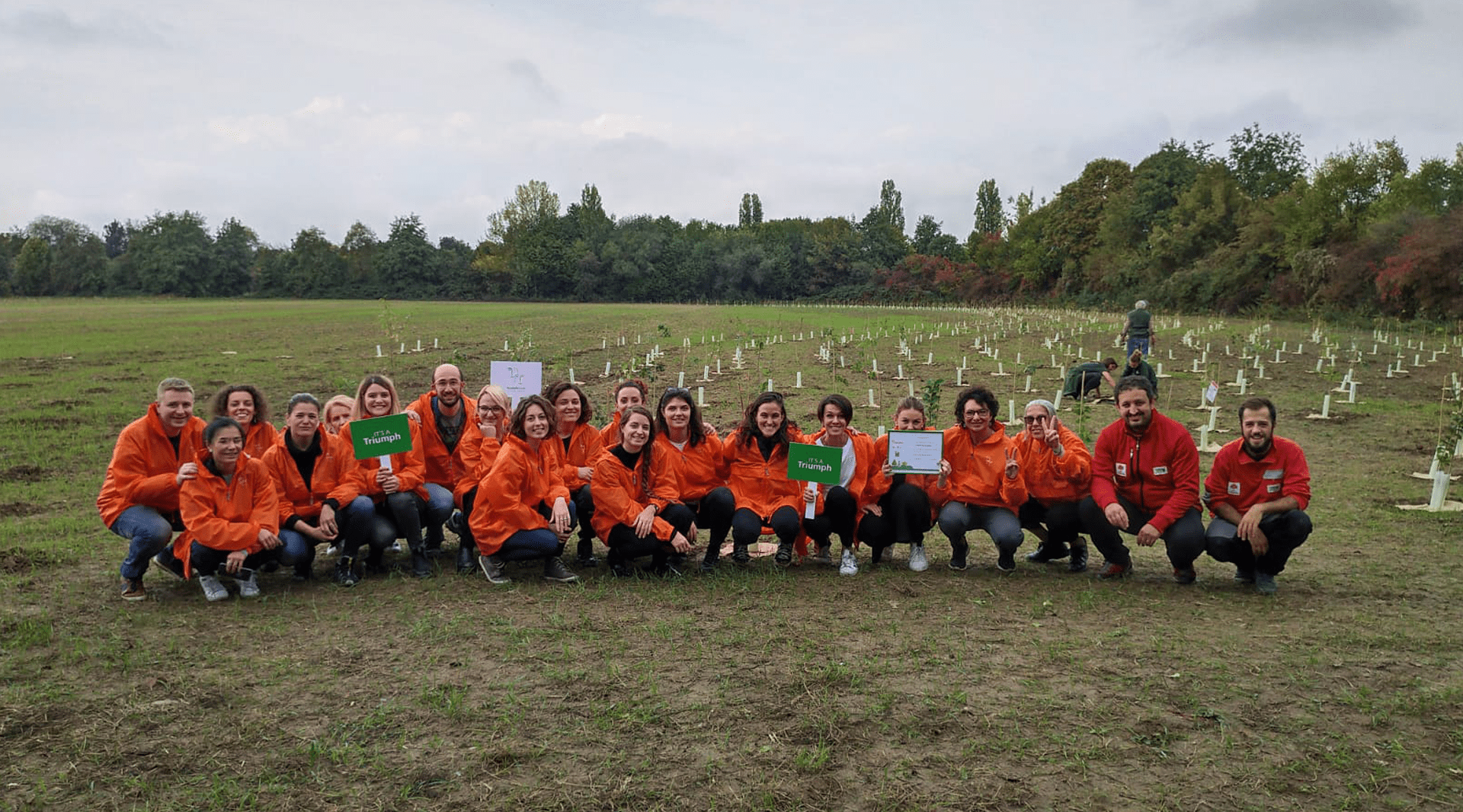 Offsetting CO2 emissions. A positive return event: the 24th World Congress of Dermatology
Triumph Group International thanks Milan for hosting the maxi event by planting trees in the North Park on 18th October
Milan, 7 October 2019 – Hundreds of trees, including oaks and maples, in the North Park of Milan. The small breath of urban air was gifted to the Lombard capital in recognition for having hosted the 24th World Congress of Dermatology. Behind this action of urban forestation is Triumph Group International, organiser of the maxi congress, which will plant new trees on 18 October together with the stakeholders, suppliers, and partners that have made the meeting of 17,000 participants from all over the world possible.
It served as a gesture of responsibility and commitment at a time when young people from all over the world remind us that everyone must do their part in protecting the planet. Planting trees in Milan, the city that generously hosted a major event with significant economic repercussions for the urban area and its hinterland, aimed to partially offset the CO2 emissions inevitably generated when events are organised. Their planting was a concrete action of attention and respect for the host city, as a legacy that the congress leaves to the city after having benefited from it.
"It is no longer simply a matter of organising sustainable events in accordance with the ISO 20121 regulation, – says Maria Criscuolo Chairwoman & CEO of  TGI -it is necessary to take concrete steps and reduce the impact of events, both large and small, taking action to contain the amount of pollution caused".
Rete Clima, which develops urban forestry projects throughout Italy, will assist TGI in the journey towards sustainability and carbon offsetting in Milan. The non-profit organisation, which has been planting trees in the Municipality of Milan and its hinterland for years, now supports the ForestaMI project of the Municipality of Milan, which was created to increase natural spaces in the city and its urban quality, as well as increase the resilience of the area to environmental stresses and the effects ofglobal warming.
Pierfrancesco Maran, commissioner for green and urban planning, said: "We are grateful to Triumph for taking part in the large forestry project in Milan together with the Polytechnic University to bringthree million new trees to the metropolitan area by 2030. The collaboration between individuals and public bodies will be fundamental for achieving a significant objective as regards the environment and the quality of life of citizens".