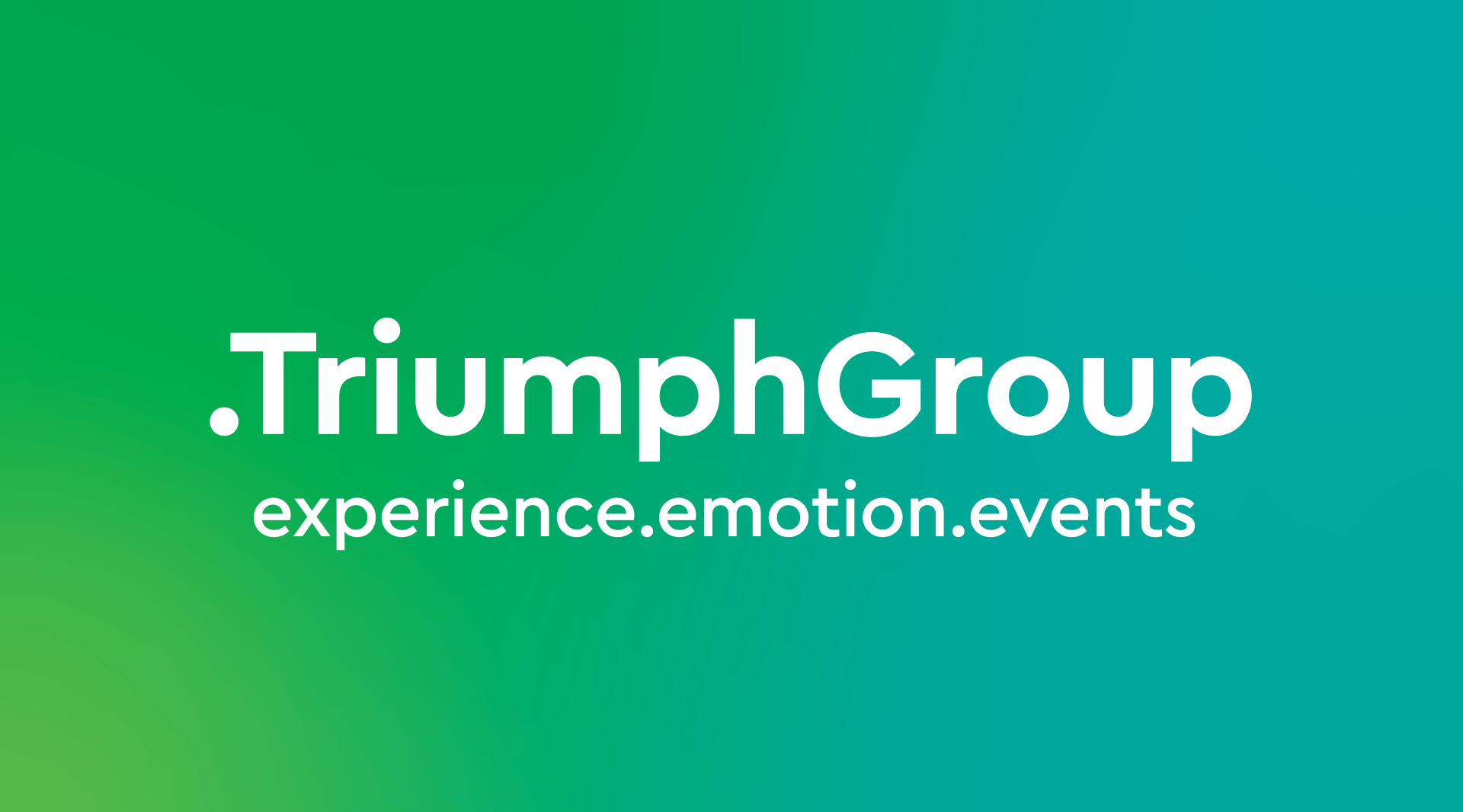 Triumph Group International looks ahead and reaches higher
The Group finds a new positioning to rewrite the future.
Rome, 20 October 2020 – Triumph Group International has put a full stop.
Our desire to look ahead, to address new demands and to welcome new things has brought us here.
This full stop is a landmark, a starting point from which we can move forward with greater momentum.
Over the past few months we have seen all ongoing processes take up speed, during a period of time that seemed to forebode an eerie calm.
Our structural and strategic repositioning peaked during the lockdown: in that time we were able to put together, analyze and examine this newfound awareness, and we made the firm decision not only to go on and move forward, but to do so by raising the stakes and heading towards a new phase in our story.
So we put a full stop! A stop that doesn't mark an end, but rather a beginning; a stop that allows us to move forward with a head start, thanks to the rich and eventful story that comes before it.
We have reinvented our narration.
Hence, by restyling our logo and launching our new website, we begin to outline the features of our new brand identity; and above all, we reposition our brand within a market we're extremely familiar with, a market we're able to safely navigate and to approach with greater competitiveness. Intuitions, skills, flexibility, technology and responsiveness are the foundations for the digitalisation process our company is going through.
"We've been working on the consolidation of the Group for several years, aiming for innovation and internalisation, and I am quite pleased that, on this occasion, the request for change is coming from inside the company and not just from external demands," states Maria Criscuolo, Chairwoman of TGI.

"I believe a strong creative approach and an acceleration of digital transformation will be the keys to success in our future. We are on the right track," adds Jerome Macario, Managing Director of TGI.
We're ready to go! Save the date for Tuesday 20 October at 12.00 PM for the virtual launch event developed in collaboration with Centounopercento.